Lee Jackson
"Inspiration". Who or what inspires you to greatness? After all, that's why you and I are here; For instruments, camaraderie and the appreciation of music. The ties that bind. You can see by visiting our site that this is a brotherhood and a celebration of our commonalities. Truth is, this is not a job to me. This is an adventure that allows me to meet some of the most interesting people and go to all of the "out of the way" places most people never get to see. In the outside world, we're all often divided but once you're in 'Elk World, you're a part of our family. I hope you find this website not only informative, but entertaining and most of all, welcoming. From Ray and I..... welcome to the show!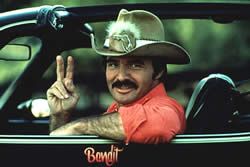 Ray Mauldin
Hello Cats and Kitties! I first picked up a bass guitar in 1987 and have never looked back. Over the years, I've bought, sold and traded basses and bass rigs- usually at my local music store and that meant getting clubbed in the head on the price every time I went back, but I was stubbornly determined and it's that love of basses and guitars that has always kept me going back for more. Some of the bands I've played with have opened for several International acts and I'm still a true Heavy Metal fan to this day! I've somehow been fortunate enough to partner up with the only guy on Earth that will put up with me for long periods of time and we've made a great go of this thing called GrinningElk Music Company. Next to my family, it's the accomplishment of my life. Now, some 20+ years later I find myself carrying, scrubbing, detailing and playing basses and guitars for a living and if you look in the dictionary under "luckiest guy in the world", you'll see my face right there….grinning!
Company History
Lee Jackson walked into the office of my electronics repair shop in early spring, 2000. We made some small talk about the usual: bands we both liked, guns, guitars, music, etc. and then, because I had always been curious I asked him, "What exactly do you do?" His reply was, "I buy and sell vintage guitars." We chatted for a while longer and then I mentioned that I would like to come with him some time and attend a show. He said "okay" and that was that. Over the next three months, he'd call whenever a guitar show was coming up and I'd always have an excuse not to go; I was fairly comfortable in my small town arena and didn't have to drive very far to do any of the things I enjoyed doing. Finally, Lee called me on the carpet about my stalling and the next thing I knew, we were on our way to the 2000 Arlington Guitar Show. On the drive out there (about 750 miles), we talked about everything and anything and I must have asked him a million questions. There were two things he told me that remain true to this day: "What we are about to do, I couldn't put in a book" and "This will change your life."
We arrived at the hall, he pushed the doors open, I walked in behind him and our lives have not been the same since.
Arlington, 2013 will be the 13th anniversary of that day and to say we've come a long way would be the understatement of the decade. We've driven tens of thousands of miles, talked about every subject under the sun and slept in some of the best (and worst) hotels East of Dallas and South of Detroit. We killed a 1987 Chevy conversion van that was once so loaded with guitars, it blew out a rear tire and we had to feather the thing sideways across three lanes of heavy traffic on I-20E, just outside of Jackson, Mississippi. Lee got food poisoning in Austin, I've gotten us lost in more cities than I can remember and we even got stopped by the Louisiana State Patrol for doing 70 mph in a 70 mph zone! We've had our van searched in Tennessee, driven through a tornado's path in Indiana (missing it by less than a mile) and drank really good Canadian beer in the Presidential Suite of the tallest hotel in Niagara Falls. It looks like "this will change your life" was also an understatement.
In the past 13 years, Lee and I have never once raised our voices to each other or been in a fight. We can finish each other's sentences and often think the same thing at the same time. If you attend a guitar show and hear someone laughing out loud, it's probably us and that's a statement of just how much we love and crave what we do. In case we all forgot, this big party we're attending is supposed to be fun and it's our belief and company mission to put exactly that back into this industry. It's our 'Elk roller coaster, the ride's free and you're all invited.
In case you're wondering how the name "GrinningElk" came to be, I'll tell you. In September of 2006, when we were getting ready to form the company, I asked Lee what we were going to call ourselves. He told me that he had thought of the name back in 1992 and that "we were literally Elks before we even knew it". 18 years later, you're all witnessing the birth of that idea and now that we're here, we're going to prove true that old saying; "Two Elks are definitely better than one"……